When Justin and I got married, we knew we wanted to start a new tradition of Christmas morning at home when we had kids. We wanted to enjoy them opening presernts and have a time that was just for our family amidst all the Christmas time fun. My mom always made mornings on holidays special with the perfect breakfast and I wanted to follow in her footsteps. Along with locs and bagels I like to have an easy warm dish to pop in the oven on Christmas morning (or scoop from the crock pot!) Here are some delicious dishes that definitely fit the bill!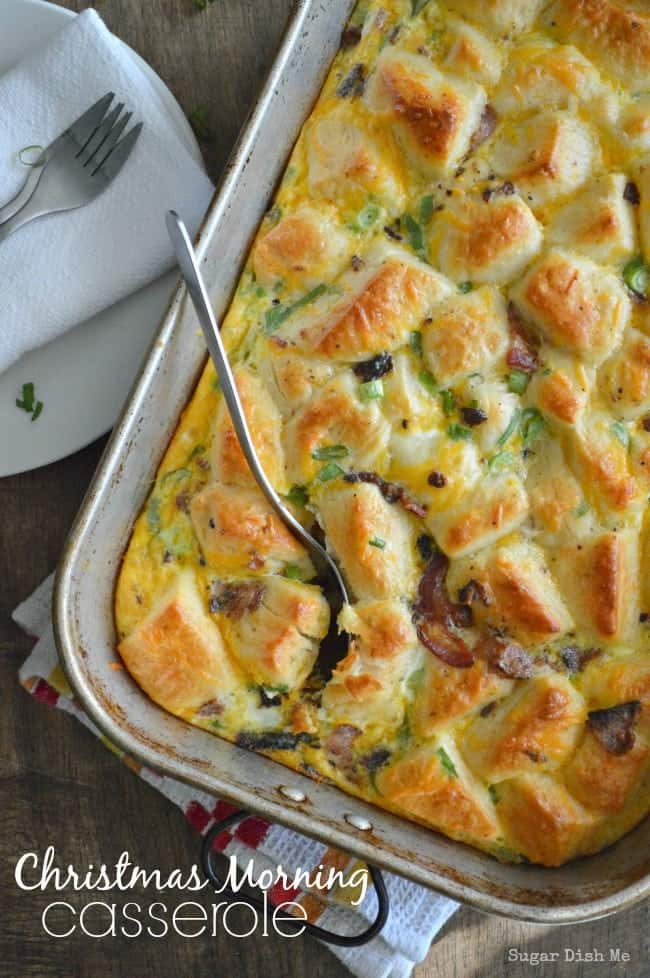 Made with refrigerated biscuit dough, this one is super easy. Just mix it all up and bake for 30 minutes! No sweat!
Paula Deen's Baked French Toast with Maple Syrup
This was on our Christmas breakfast menu last year and did not disappoint. It is a FULL FLAVORED casserole. A very sweet treat to indulge in while watching A Christmas Story in your jammies on Christmas morning.
I love a good crock pot recipe and this one will have you waking up to the smell of breakfast! Like your mom was up before you cooking! It's ready as soon as your hungry in the morning! YUM!
I think if you are drinking a hot cup of coffee, you need something to dunk it in! This is a perfect complement for that Christmas morning coffee or hot chocolate!
When I first got my copy of Ree's
Food from My Frontier
for my birthday I flipped through every mouth-watering page. This breakfast recipe is perfect for Christmas morning. It's comforting, filling, yummy, and great to make ahead of time and pop in the oven the morning you'd like to chow down.
Along with these, I always get a Hickory Farms Sausage and Cheese box to munch on while breakfast is warming up and have mimosas for Justin and myself... both traditions that started with my mom.
This is what Christmas morning is all about: spending time with family, not slaving away in the kitchen!
For these and a few other Christmas recipes visit my Pinterest page!