I've been doing this whole save-money-for-Christmas thing for a while now and I've tried a few different ways to save or earn money. Here are my favorites so far that have been super EASY!
Ebates is one that I've been using for years. My sister first told me about it when we were starting to do some Christmas shopping online a few years ago. If you shop online at ALL, you need this. All you have to do is log into your ebates account on ebates.com and then go to your website of choice from ebates. When you buy something, you will get a percentage back on your ebates account and once you reach a certain amount of money, they will send you a check. That's it. Free money. I've cashed several ebates checks and never had an issue, besides what to spend my money on!
I started using ibotta when I got more into couponing. It's similar to Ebates in that you get paid for items that you would purchase anyway. All you do is watch a short video or take a quick survey for a product and then you can get money back when you buy that product. It's a quick app download and you are ready to go!
Sunday Paper Coupon Inserts
I started getting the Sunday paper early this Fall in an effort to use more coupons at the grocery store. This is invaluable if you want to save money at the store. I spend $1 per Sunday on the paper because I caught a deal and make that dollar back ten-fold on most Sundays with the coupon inserts. Usually there are at least two inserts- Saving Source and Red Plum.
I have been a Harris Teeter shopper since I was a kid. IT was only recently that I stopped using my mom's VIC card and got my own that I registered for eVic specials too. WHAT HAVE I BEEN DOING? Years lost on not getting deals that come straight to my inbox. If you have a local Harris Teeter and you don't get their eVic specials, you are missing out on deals that literally take no effort to receive (besides getting it registered as eVic at the beginning).
Weekly Specials emails from grocery stores
If you are a meal planner, which I think everyone should be, you need to be receiving the weekly specials emails from your local grocer. I basically plan my meals around these specials. This way when I shop I am only buying the store specials and my meals will all be set for the week! Win- win! All you have to do is register the store card with your email address and you're set.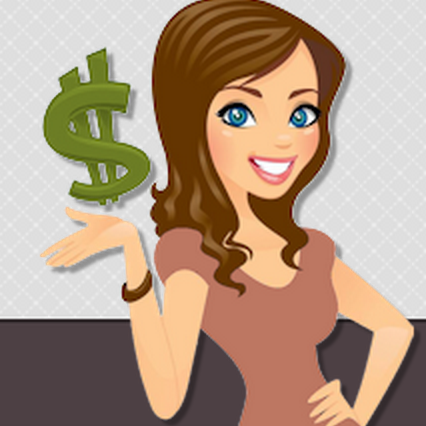 Matching coupons to store sales is where the real savings are. This can be very time consuming if you did it all by yourself. Moolasavingmom.com does the weekly match-ups for Harris Teeter for you. This means that she looks at the weekly specials and sees if there are any coupons for the items that are on sale and if there are, it's a match-up! EXTRA SAVINGS! Her lists are very comprehensive and I refer to them every week! CHA-CHING!
For me, this is the group that has really inspired me to become better at saving money. I am sure there are tons of Facebook groups that are money-saving groups. This one is based local to me and gives awesome tips for saving. The members also show their store savings, which is the most inspiring. So many people are saving-- why not me?! I am very thankful to have found a group like this to watch what others are doing and learn from them.